LoyalBrand is trouw aan één merk: Herman Miller. Deze single brand dealership is net zo geoptimaliseerd en deskundig als Herman Miller als het gaat om de bureaustoelen Aeron, Mirra, Embody,Cosm, Sayl en de laatste aanvulling Zeph. Daarnaast is LoyalBrand de enige dealer in Nederland die de Last Mile kwaliteitsnorm van Herman Miller hanteert. We leveren daarom altijd persoonlijk je stoel af tot aan je bureau.
Het LoyalBrand team heeft collectief meer dan 35 jaar ervaring met Herman Miller. Door de extreme specialisatie in de bureaustoelen van Herman Miller is LoyalBrand er altijd als een van de eersten bij wat betreft de introductie van nieuwe producten zoals de innovatieve Cosm bureaustoel.
Herman Miller heeft een netwerk van ervaren mensen dat het productportfolio aanvult met topservice en het totale aanbod voor klanten versterkt. Ook heeft LoyalBrand een netwerk van professionals dat voor elke fase van jouw project op het hoogste niveau meewerkt.
Door de combinatie van netwerk, logistiek en gespecialiseerde kennis is de samenwerking tussen LoyalBrand en Herman Miller zodanig dat de prijs van Herman Miller bureaustoelen zoals Aeron, Mirra of Sayl steeds vaker binnen het budget van de klant valt, ook de nieuwe Cosm stoel. Ga daarvoor naar onze webshop.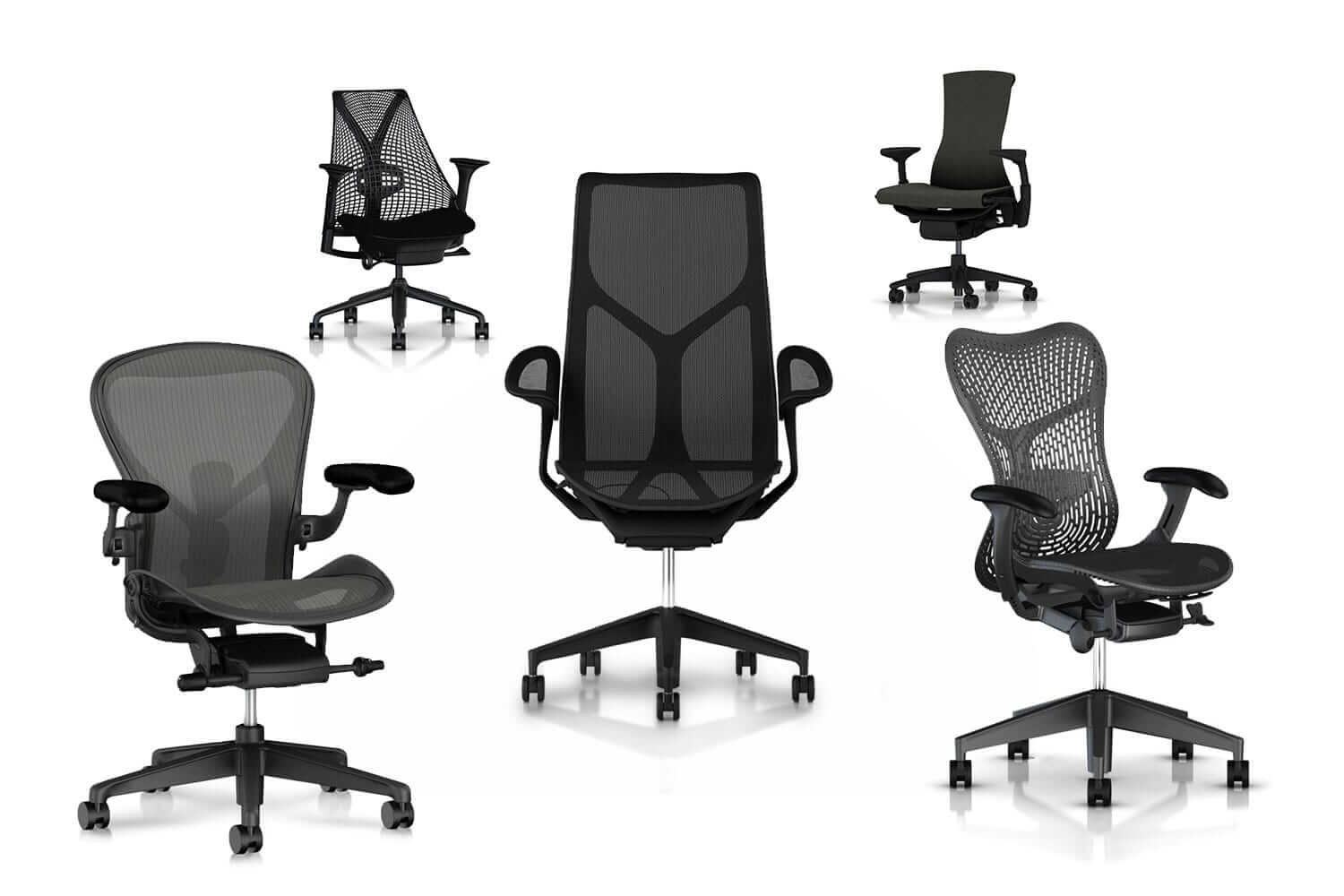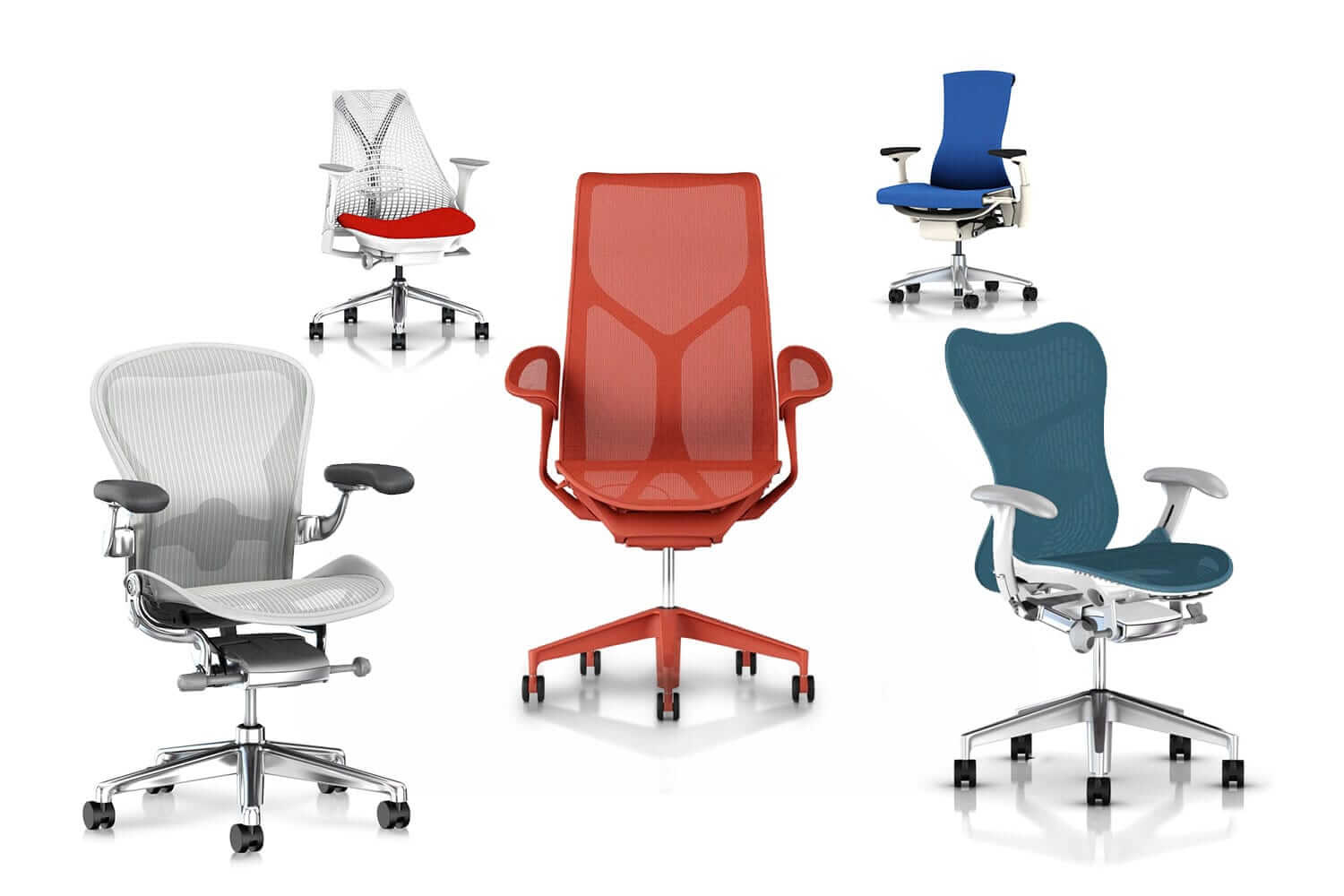 Producten van Herman Miller kopen
Wil je online een stoel of een bureau van Herman Miller kopen van een originele, erkende dealer in Nederland? Dat is een goede keuze! Herman Miller is een bedrijf uit Nederland, van meer dan 100 jaar oud, dat zich sterk verbindt met zaken als het milieu en de gezondheid van haar klanten en werknemers. Ook maatschappelijke voorzieningen en het ontwerp van de producten spelen een grote rol. Herman Miller is constant bezig met het bedenken van innovatieve manieren om de prestaties van de klanten in heel Nederland te verbeteren. Dit is inmiddels echt het handelsmerk van Herman Miller geworden en ook LoyalBrand wil zich zo profileren. Je kunt hier een ergonomische en duurzame Herman Miller-stoel bestellen, maar ook online een bureau van Herman Miller kopen, die we allebei door heel Nederland leveren.
Ieder bedrijf kan hier online een stoel en een bureau van Herman Miller kopen
Wat jouw achtergrond ook is: of je nu werkt bij een kantoor, een gemeentehuis of een ziekenhuis en of je nu en klant, werknemer of aandeelhouder bent, Herman Miller en LoyalBrand werken hard samen om een betere wereld om je heen te creëren. Dit kan eenvoudig door een bureaustoel of een bureau van Herman Miller online te kopen. Het gekozen product van Herman Miller kun je direct bestellen via onze webshop en laten leveren in heel Nederland. Je hebt de keuze uit diverse ergonomische stoelen. Dit kunnen stoelen voor op kantoor zijn, maar ook voor game-stoelen en designstoelen kun je bij ons terecht. Ben je op zoek naar bijpassende ergonomische bureaus? Ook dan kun je uitstekend bij ons terecht voor het bestellen hiervan. Bekijk ons aanbod en onze outlet om het perfecte product van Herman Miller te kopen.
Bestel snel en eenvoudig een nieuwe bureaustoel
Ergonomische en duurzame producten van Herman Miller bestellen doe je eenvoudig bij ons. Wij zijn een erkende Herman Miller-dealer en bieden de beste stoelen aan. Goed kunnen zitten is heel belangrijk, zeker als jij en je medewerkers de hele dag achter het bureau moeten zitten. Ga daarom naar onze webshop om snel en eenvoudig een ergonomische Herman Miller-stoel te bestellen. Het kopen van zo'n echte stoel en een bijpassend bureau van Herman Miller kan namelijk eenvoudig online. Heb je vragen? Bel of e-mail ons dan voordat je een product zoals een Herman Miller-stoel gaat bestellen.
Ervaringen van onze klanten